Why you don't need a Dealership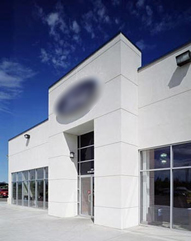 Want the dealer quality service with resonable prices? You have found the right shop. We have been servicing all makes and models for over 40 years. Stop by or call to make an appointment and learn why you don't need a dealership!
Fiction
I need to return to the dealership to keep from voiding my factory warranty.
Fact
As an ASE certified shop Quality Fuel is authorized to perform all work on your factory warranty vehicle.
There is no reason to return to the delearship unless there is a factory recall. Quality Fuel can completely maintain your vehicle from the moment of purchase, frequent oil changes to major repairs and tune-ups.
Check out our 23 point inspection here.

Factory Maintenace Includes
Maintenance we provide New Car Warranty Approved Vehicle Maintenance for all Asian and Domestic Cars, SUV's, Vans, Light Trucks and Motorhomes.

15,000 - 30,000 - 60,000 - 90,000 mile service
Oil & Filter Changes and Chassis Lube
Factory Scheduled Maintenance
tune-up
Transmission Filter and Fluid Flush Service
Cooling System Flush
Brake Fluid Flush
Power Steering Flush Service
Differential and Transfer Case Fluid Services
Cabin Air Filter Replacement (1996 & newer, if equipped)
Fuel Filter Replacement
BG Fuel Services
Internal Engine Flush stem Service
Timing Belt/Chain Replacement
Tire Rotation and Balancing